KA-F-KA - Compagnie Oriantheatre
Arrangementsinformasjon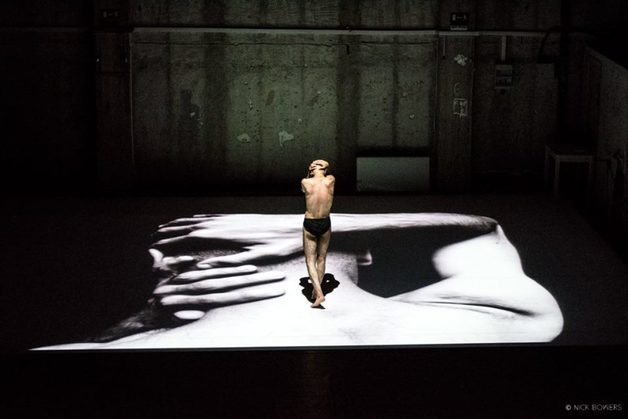 KA-F-KA is the story of everyone and no one. A man, lost in the routine of his life, awakes to discover that he is transformed into another being. He suffers from solitude, hunger and pain but yet keeps running to fulfil his social-individual obligations. The performance is inspired by the universe of Franz Kafka in general and his book "Metamorphosis" in particular.
KA-F-KA forteller historien om alle og om ingen. En mann, mistet i livets rutiner, våkner opp for å oppdage at han er transformert til et annet vesen. Han lider av ensomhet, sult og smerte, men fortsetter sine daglige gjøremål for å oppfylle sine forpliktelser påført av dagens samfunn. Oppsetningen er inspirert av forfatteren Franz Kafka generelt og spesielt hans bok "Metamorphosis".
This performance is a part of Norway Fringe Festival 6 - 9 september 2018.
Norway Fringe Festival 2018 is a four day celebration; presenting exciting and groundbreaking up - & - coming as well as established productions on a multidisciplinary platform. Both national and international comedians, theatre companies, musicians, dancers and everyone inbetween will take upon the stages across the city of Bergen this September.
Check out our website and social media channels for more information regarding the different shows and events.
Ansvarsfraskrivelse
Kjøpt billett refunderes ikke